The Diamond List

The Diamond Mailing List ... 11,439 People Who Buy Virtually Every Offer They Receive in the Mail!

This is the Mailing List that I Personally Developed through My Persistent Marketing Efforts. Now You Can Own this Diamond List of 11,439 Proven Buyers and Use it as Often as You Want.
If you've ever tried to sell anything using Direct Mail, then you know that when mailing out letters...The List is KING!!
The Mailing List will make or break your Direct Mail campaign. You see, if the people on the Mailing List don't want your offer, it doesn't matter how great your sales letter is written. They simply won't respond.
Even if you carefully choose your Mailing List to match what you're selling, you still won't know if they will actually buy it, until you mail to the list.
That's why smart Direct Marketers will "test" a Mailing List before mailing to the entire list.
But the average test recommended is 5,000 names. Any test mailing less than 5,000 names and you won't get accurate results. A test mailing of 5,000 names is not cheap and will put the average part-timer out of business.
Hello, my name is Doyle Chambers. Everyday I get letters from people in Direct Marketing. The number one question to me is, "What Mailing Lists do you use?"
A lot of these people are frustrated because even though they have tried hard to choose the highest quality Mailing Lists, they still get the same poor results.
My advice to every person using Direct Mail is...Forget about matching your product with the perfect Mailing List. Instead...Find a Mailing List of People Who Respond to Virtually EVERY Offer They Get in the Mail!!

I know this sounds impossible, but let me explain.
Have you heard of Rob Doncaster?
This very smart man owns a gigantic Mail Order company. Rob has made enormous amounts of money by selling books and reports on a wide variety of subjects. And here's how Rob developed those best-selling books and reports.
When Rob started out, he ordered EVERY book, report, and course, sold through the mail. But understand this. He never intended to use any of these books and reports.
Rob was actually doing "research". He was buying all these offers just to get ideas for his own products to sell. Rob spent Thousands of Dollars to buy every offer that came his way. And as a result of his investment, he got several ideas that made him very rich.
But here's the amazing thing. Rob is not the only person who orders everything sent to him in the mail. There are THOUSANDS OF PEOPLE just like Rob. These people spend a ton of money BUYING EVERYTHING THEY RECEIVE IN THE MAIL...just to look for ideas and plans to find something to promote and make money.
Now think about this.
What if you had a Mailing List of all these people. You could make a fortune just by sending different offers to these people, because you know they would respond to your offer.
Well listen to this!! Such a Mailing List does exist! It's called..."The Diamond Mailing List"

The Diamond Mailing List is made up of 11,439 people who are PROVEN BUYERS. As crazy as it sounds -- these people buy virtually EVERY offer sent to them in the mail.
If you're promoting something by mail, these people want to know about it. And the only way for them to know about your product or program, is to BUY it.

These people don't care about how fancy your sales letter looks. In fact, most of them don't even read the entire sales letters, they go straight for the order form. They just want to buy your product or join your program. And when you offer them your "back-end" offer, their curiosity forces them to buy that product too!
It's important to understand that I have worked relentlessly with my very expensive advertising to develop "The Diamond Mailing List".
I am the "Prime Source" for these names...no middle-men, no second-hand sources. I personally input all of my cash-buyer names into my computer system. Because of the amount of money these buyers spent with me, they are all treated like "DIAMONDS".
I consider these names to be my most valuable business asset.
Did you know that the most valuable asset that any business owns is their existing, repeat cash paying in-house customer list?
In fact, countless businesses are often bought by competing businesses for the sole purpose of obtaining their very valuable repeat customer list.

The people on "The Diamond Mailing List" are all serious Direct Marketers, small business owners, Entrepreneurs, MLM Enthusiasts, etc. They are not "day dreamers" or "tire kickers".
These people are 100% driven!! They take action. They don't see themselves as "spending" money when they order your product or program. As far as these people are concerned, they are "investing" in the research necessary to discover ideas and business plans to make even more money.
Do I continue to use "The Diamond Mailing List" with my own marketing campaigns?
Yes, every time I develop a new offer, the first thing I do is send it to this very special list. Then, the cash orders pour in! It is predictable because I know who is on this list.
Up to this point in time, all of the people on this list have already seen every single money-making offer I have ever developed. That's the important reason why I am now making this "Diamond List" available to you.
All of these people have already paid me enormous amounts of money for my existing offers. NOW, I'm letting go of these cash-paying customers because I am always developing more and more customers for my existing offers.

What Products and Programs Sell the Best with the Diamond List?

Any type of Business Opportunity, MLM Program or Information Product.
Even if you don't have a product or program to promote yet, you need to have this powerful Mailing List in your possession. This way, you'll be ready when you do have a product or program to promote.
This is the most powerful Direct Marketing Weapon you will ever use. And having this eager list of PROVEN BUYERS in your hands, will give you a strong determination to find a product or program to promote.
If you have a list of proven buyers, it's easy to find a product or program to promote to them. All you have to do is offer them something...and they'll buy it.
Here's How to Use "The Diamond Mailing List" To Create a Full-Time Income that Will Last For the Rest of Your Life!

Whenever you have a product or program to promote, send your offer to this List. They will quickly buy it or join it! You can actually develop a full time income by using this list for your own direct mail campaigns.
My advice to you is...Mail as many offers to this List as you possibly can. You can do this over and over again, and make a full-time income sending different offers to this one list.
WHAT I AM OFFERING YOU IS UNHEARD OF...IT ISN'T DONE BY ANYONE.

I have NEVER made my own private stock of in-house cash buyer names available to anyone.
Instead of renting my in-house cash buyer names, I've chosen to offer these names to anyone for their own unlimited personal use.
The price to get all 11,439 names for your non-exclusive, UNLIMITED PERSONAL USE is -- a low, one-time fee of $177. This is a huge bargain for the most powerful Mailing List on the market.
To rent the average Mailing List on the market, it will cost you $90 per thousand. And if you want to use that same list again, you must pay double the fee. This means, a Mailing List that won't do a tenth as well as "The Diamond List", will cost you over $2,000. That's a lot!
When you get "The Diamond Mailing List", you OWN all 11,439 names on this list.
You can mail as many offers to this list as you want.
And you can mail as often as you want.
HOWEVER, YOU ARE NOT PERMITTED TO RE-SELL, RENT OR TRADE THIS "DIAMOND MAILING LIST" IN ANY WAY. When purchasing this List, you are agreeing that these names are only to be used strictly for your own personal use.
Many people have wondered what Mailing Lists I use. Well now you know. And now you have the chance to own the same exact Mailing List I consider to be the greatest I have ever used.
Just so you know, there are always a certain amount of undeliverable names on even the best of lists. I personally always focus more on the response I get from a list, rather than the amount of undeliverables. The response is what matters most.
You will receive "The Diamond Mailing List" on computer CD in standard text format and excel format. These formats guarantee that any computer can print out this list any time you need it.
You say you don't have a computer! No Problem. Just take the computer CD to any local place that provides computer relates services, such as an office supply store. They will print out the names any way you want them...on mailing labels, envelopes, postcards, etc.
Unlike most greenhorn and illogical entrepreneurs, I do not resort to outlandish money-back guarantees and no such policy is expressed or implied. My offers have always attracted only the most serious money minded individuals who recognize high value.
This is your chance to have this powerful Mailing List working for you. You can have "The Diamond Mailing List" in your hands in a few days...so you can start making serious money using Direct Mail.
Right now - YOU can obtain this entire list of 11,439 buyer names for a low, ONE-TIME FEE of $177.
However, I may decide to withdraw this offer soon. Order Today!

SPECIAL BONUS: BE ONE OF THE FIRST 30 PEOPLE WHO SUBMIT THEIR "DIAMOND LIST" ORDER BEFORE 11:59PM TONIGHT --- AND I'LL INCLUDE AN EXTRA 2,475 PROVEN BUYER NAMES WITH YOUR ORDER.

Fast Action Bonus:
If you order quickly, you'll receive a Special Bonus. What is it?
When you get it, you'll be able to use it immediately to drastically improve your life and your finances.

BUT YOU MUST ACT FAST TO GET THIS VERY SPECIAL BONUS! This Fast Action Bonus is LIMITED to the FIRST 125 PEOPLE who submit their order BEFORE 11:59pm TONIGHT.
The Clock is Running...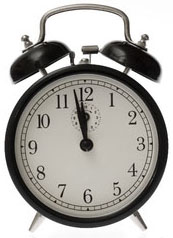 Order Now and Download Instantly...
Yes Doyle! I'm ready to start building a strong income with The Diamond List. I have read and agree to the purchase agreement and legal disclaimers shown at the bottom of this website.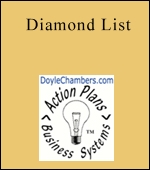 Item #: dl6
Price: $177.00
Sorry, Item Not Available
Order 24 Hours A Day, 7 Days a Week
( Even if it's 2:00 AM on a Saturday )
Instant Delivery by Online Download
All Major Credit and Debit Cards Accepted

ORDER ONLINE BY SAFE, SECURE SERVER
I take all the steps necessary to ensure that all of your personal information passes through our ultra secure order form. Please order with the confidence of knowing all your information will be kept confidential and protected. This Shopping Cart System uses 128 bit SSL Secure Servers for Safe and Secure Shopping. Privacy Guaranteed.

Did YOU Get Your
17 FREE Serious Software Programs?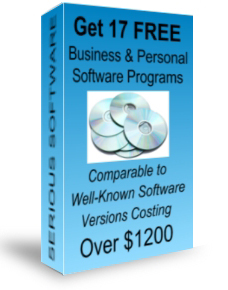 IF NOT - Enter Your Name and Email Address in the Form on my Main Page RIGHT NOW.

Click Here: Go To Main Page


The Diamond List

© Copyright 2012, Doyle Chambers All Rights Reserved