25+ Year
Master Marketer

My Story



Hello, my name is Doyle Chambers.
For many years, I've helped countless people to create ever-growing cash-flow with "Ready-to-Go Business Systems". I'm a 25+ Year Master Marketer (Mail Order, MLM and Internet).
The Steps of My Journey...
In 1978, I read "The Lazy Man's Way To Wealth" - by Joe Karbo. I was awakened to another world. But I did nothing.
In 1980, I returned home to Dallas after serving 4 years in the Air Force.
In 1983, I read an Old Success Book on my Father's bookshelf. I was inspired. I began to think...and act.
In 1989, I started placing one ad in magazines. Thousands of people sent me $3 to learn about my systems and distributorships. I ran that same ad for 15 years in all the major business opportunity magazines.
In 1994, I built one real MLM business that has paid me residual income for over 24 years...and still going. I did it all by mailing postcards and sales letters for about one year...and then it took off like a rocket.
In 2008, I started online...building websites using XSitePro. I built one Catalog website containing all of my business systems and distributorships.

Today, I continually work to help more and more people to create a second income for themselves.
Everything really started back in 1989. I worked hard to teach myself new skills. I learned Copywriting and Marketing.
Why did I choose these two skills? I read a mind-altering book by the legendary marketer Joe Karbo, "The Lazy Man's Way To Riches". That one book propelled me to study and master the skills of copywriting and marketing.
For over a year, I went to the local library and read dozens of books. I used every spare dollar I had to buy every book and course I could afford. I took massive notes. Every day, I'd sit in my room writing out sales letters by hand in order to learn the psychology of persuasion and the power of a story. Through this tedious process, I had learned how to write persuasive ads. It wasn't long before I was able to write my first report and sales letter.
Then I placed my first ad in a little publication. People were responding by sending me $3 directly from reading the ad itself.
My first advertisement cost just $8 and it pulled in 33 orders - for a total of $99 in gross sales. I soon expanded by placing more ads. My customer database grew quickly.
I continued to create more reports, sales letters, and catalogs. My sales revenue continued to increase. My mail order marketing business grew more successful every year.
In 2008, I decided to go online with my business. I then purchased a software program and quickly began building my catalog website containing all of my product offers. Over many years, I have sold my products to countless customers who keep coming back to buy more. WHY?
The fastest way to increase your value to the world is to acquire new skills and help people achieve the results they want and need. Making money is the result of helping other people.
As a result of my focus to help others, my value to the world greatly expanded. That's when everything really changed for me.
The day soon came when others in my industry were asking for my advice. I had become valuable. Once I was in a position of leadership, I became the hunted and that enabled me to effectively sell my products - and keep my business growing stronger.
For Over 25 Years, I've Been Teaching People How To Mass Market And Generate Big Up-Front Cash Profits While Promoting Their Chosen Business.
Anyone Can Use My Easy Duplicatable Solutions, Action Plans and Business Systems to Create a Fast Growing Income, Get Completely Out of Debt, and Operate Your Life with All Cash.
Here's the Most Important
Lesson I Have Learned:
The ONLY REAL SECURITY You can have is from learning how to do something through a SYSTEM or a Specific Plan of Action- because once you know how - You can do it again and again. No one could take that ability from you.
Making money and then accumulating it to build wealth is just like becoming a lawyer or a doctor: SOMEONE IS GOING TO HAVE TO TEACH YOU.
If you take an honest look at your past and see that you have not yet made any real money or accumulated any real wealth -- then you may have to admit to yourself...YOU NEED HELP.
The chances of you doing this on your own, without following a proven system created by someone who has already made it are very slim.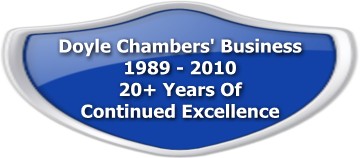 During 25 years, I have learned everything
the hard way. I have successfully applied:
» Copywriting - including the graphics design and creation of all marketing tools
♦ Online Website Marketing - creating all websites from scratch
» Email Marketing - attracting huge quantities of new customers daily with follow-up system to teach and develop continuous orders.
♦ Banner Advertising
» Article Marketing
♦ Offline and Online Traffic Generation
» Affiliate Marketing
♦ Mail Order Marketing
» Multiple Business Systems and Product Development
♦ Direct Mail Marketing
» Postcard Marketing
♦ Display Ad Magazine Advertising - continuous advertising campaign lasting over 23 years.
» Online Catalog Store Creation
♦ Multiple Distributorships and Affiliate Systems
» Business Consulting
♦ MLM Consulting
» MLM Training and Recruiting Systems that have taught thousands to build big MLM organizations.
♦ Video Marketing
» Business Consulting
♦ MLM or Network Marketing - FACT: I've earned a big weekly residual check
from ONE Network Marketing Company for over 24 solid years.
» MLM Consulting
Consider that I've been successfully doing business and marketing for over 25 years. Learn from someone who has succeeded and your success will come sooner and be greater than if you had to learn by trial and error.
Since 1989, I've taught tens of thousands of regular
everyday people how to become "Effective Marketers".
Isn't it time for you to get in the game?

Prepare yourself with a real financial backup system to rely on if your job is ever swept away. There's no better business than a marketing business for ease of starting, low startup cost, and substantial income potential.
Nothing compares with the financial solutions, business systems and action plans that are detailed on my website. You'll know it's real when you see them. I've really got it all together.
When you have proven systems that work - you don't have to mislead people. They come aboard quickly when they see and hear the facts.
Most Sincerely,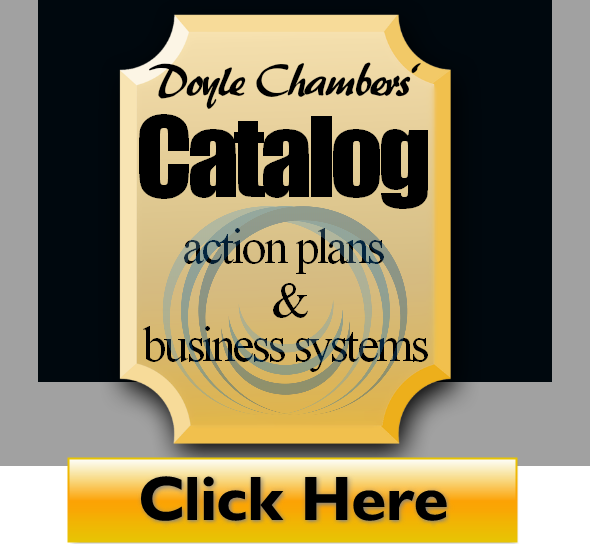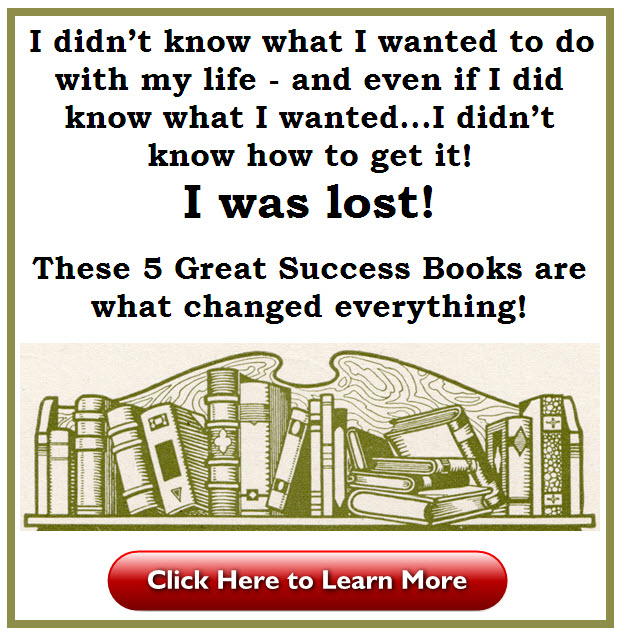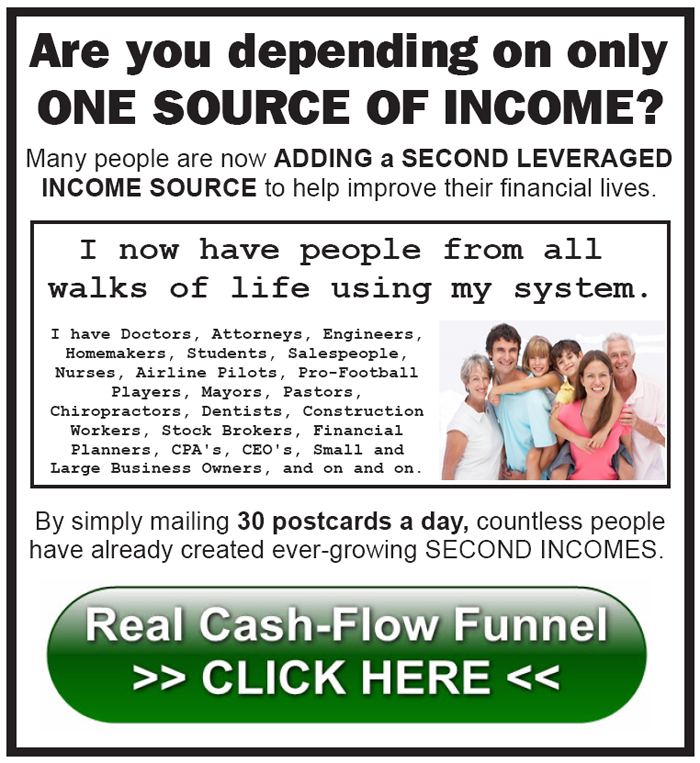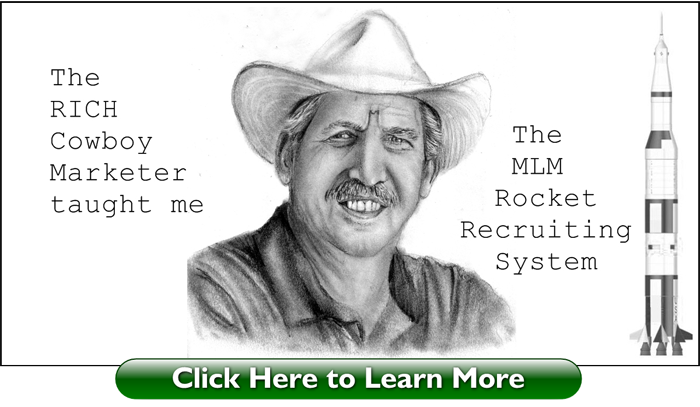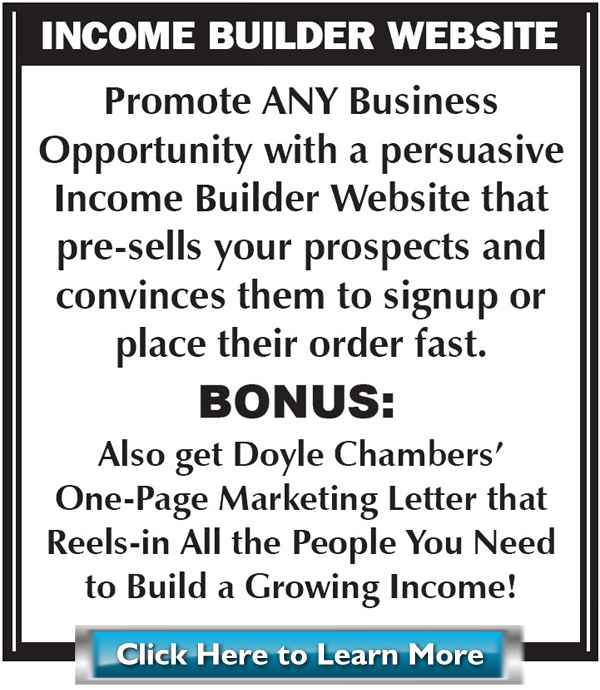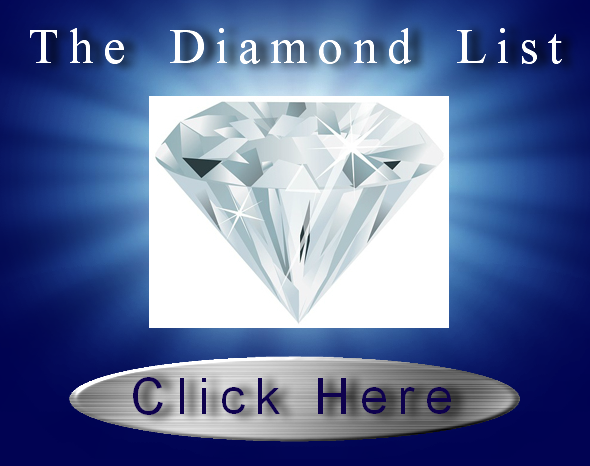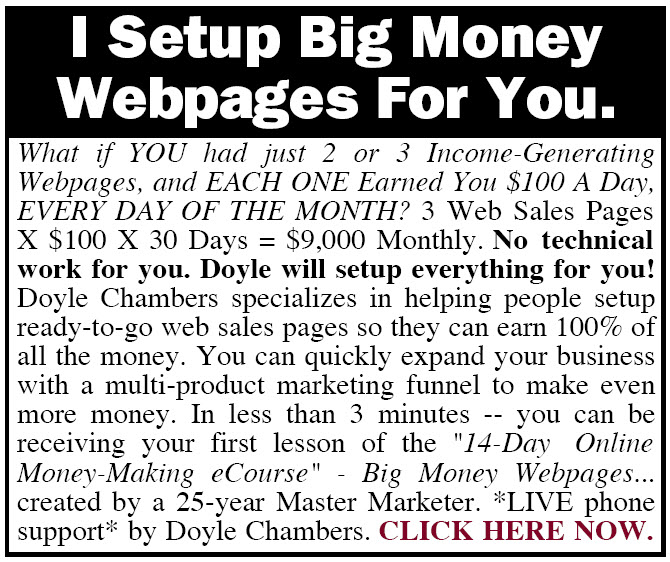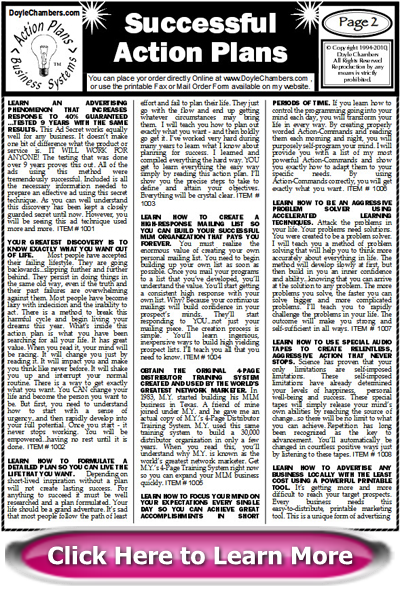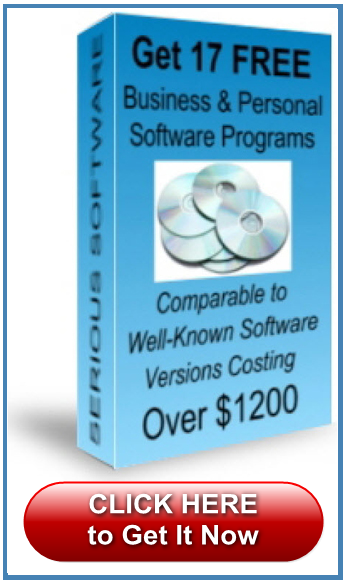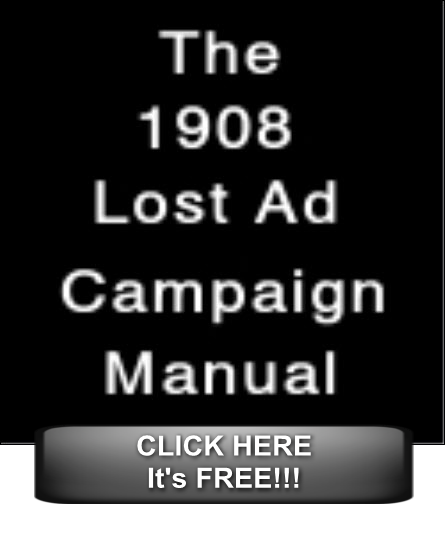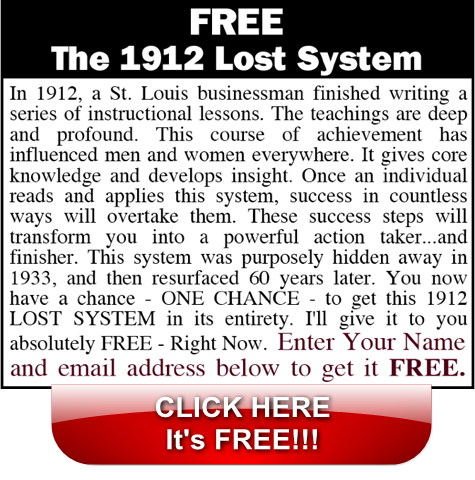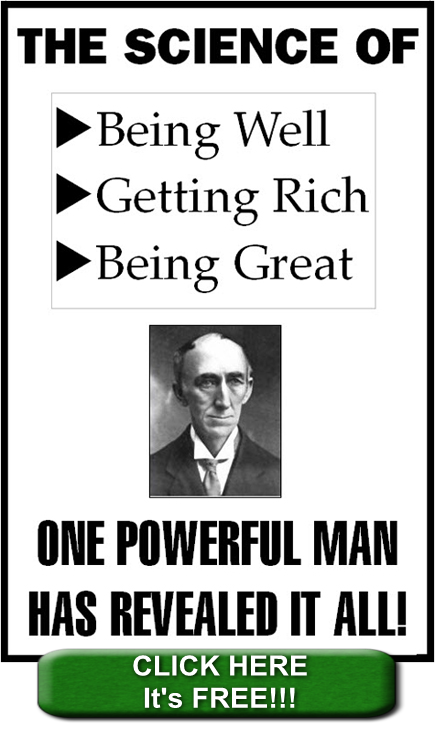 I live in East Texas on my ranch with my wife, Noy - who is from Laos.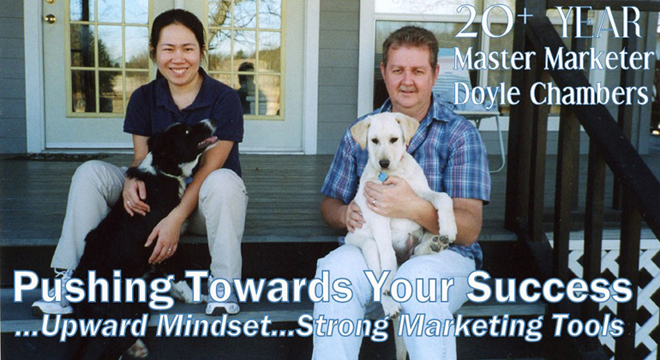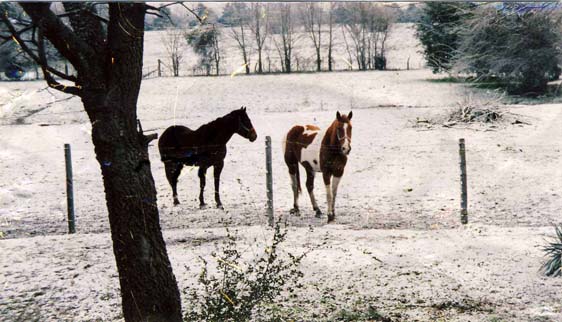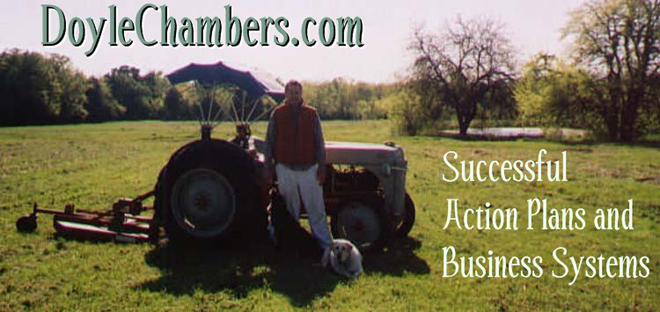 Copyright 2017, Doyle Chambers
All Rights Reserved. Reproduction of any part
of this site material by any means is strictly
prohibited under Copyright Law.