Solution 9
Learn the *Behind-The-Scenes* Sales Secrets for Generating More Profits from YOUR Webpage or Sales Letter by "Persuading Prospects to Buy Now"...
Let's face it...
...not all webpages are created equal.
I mean, some make the sale. And some don't. It all comes down to the sales letter. You either know how to create ad copy that "persuades prospects to buy now"...
...or, you don't.
Now you can!
Here's Your "All-Access" Pass To Create a Stunning Webpage That Turns Visitors Into Paying Customers...
In Persuading Prospects To Buy Now, you'll discover how to write a COMPLETE sales letter for any product or service that produces customers like Spielberg produces movies.
I mean to tell you, you'll learn it ALL -- in an exclusive format used by Doyle Chambers to write some of the most successful sales letters EVER on the web.
Inside this incredible new course, you'll discover...
10 simple ingredients for turning any webpage into a 24-hour salesman who brings in the profits around the clock

. Put these into practice and it is darn near impossible for you not to see a significant increase in sales by the end of the week. No extra website traffic is needed -- you can triple your earnings from your current visitors!

11 essentials for every sales letter that pulls in maximum profits.

You'll get a "behind-the-scenes" look at the making of a mega sales letter, and will discover how to skyrocket your sales conversion rate, eliminate refunds, earn huge backend profits and increase your sales like never before.

How adding one simple thing (I mean so simple that it takes 3 seconds to do!) has DOUBLED my sales for each of my last five products.

And, more importantly, how to implement this same simple sales tactic to YOUR webpage in less time than it took to read this sentence -- and see similar results. Heck, I'll even give you 6 quick ideas for how to use it so you're guaranteed to get it right.

How to grab (and keep!) the reader's attention from the very first second they lay eyes on your webpage.

You'll learn one of the least used tactics online that can *literally* double or triple your sales. Note: It takes less than 60 seconds to setup.

How to hypnotically lead your prospects deeper and deeper into your sales letter as you build their interest more and more.

You'll discover a tremendous technique for getting your visitors to FOCUS and CONCENTRATE and THINK ABOUT everything you are saying in your ad copy. Included are 8 hypnotic phrases you can use for ANY product or service offer.
I'm not exaggerating here. You're going to learn EXACTLY what myself and other "gurus" do in order to create sales letters that produce incredible results. And you won't have to pay the $500 fee that seminar attendees pay to hear these secrets!
I'll take you "backstage" and SHOW you an actual webpage sales letter being created as we work our way through the 11 steps of ad copy creation. Not only will you learn WHAT to do, you'll see HOW to do it with real examples.
We'll cover it all together. Things like...
How to INVOLVE your prospects in your sales letter in one easy step.

Hint: This is an easy way to convince people that your product is designed with THEM IN MIND. You'll learn how to skyrocket your profits with this strategy in 30 seconds or less.

2 super simple ways to pull back the attention of a reader who is about to drift away and refocus them on making a purchase today.

Do this correctly and as much as 60% of those who normally would leave will end up staying to finish reading your offer.

Why free bonuses almost always HURT sales --

and how you can master the 3 Laws of Freebies to effectively use bonuses as incentives to buy from YOU, including how to FORCE your visitors to buy from YOU alone!

What Broadway Joe Namath has to do with your success on the Internet

-- and the most important thing about what he did that applies to you.

How to take your sales to the next level from "all right" to "out of sight!"

The best thing is -- these strategies won't cost you a penny to put into practice!

An "all access" pass to see *exactly* how I create my own sales letters (just like the one you are reading

-- it was written with the same system!) that really do bring in the sales. You'll discover all of my secrets that I've never revealed before as I walk you through the ad copy process, step-by-step.
Do you see the value in this course? I'm telling you the truth here (just ask around -- you'll find that I'll always "shoot straight" with you), if you follow the 11 steps in this course, then you WILL increase your sales from the same amount of traffic you are currently receiving to your website.
That's a PROMISE!
You'll even learn all of my "secret" weapons for creating a killer webpage sales letter that practically forces people to buy, including my...
"May I Have Your Attention, Please" Box

"I've Got To Find Out More" Headline

"Look At The Watch Go Back And Forth" Opening

"Reel 'Em In" Interest Builder

"Unload Your Clips" Benefit Bullets

"Would You Like Fries With That" Copy

"Don't Hang Up Yet" Subheadlines

"Ginsu Doesn't Hold A Candle" Bonuses

"We WILL Win The Super Bowl" Guarantee

"You've Come Too Far To Turn Back Now" Call to Action

"I Know What You're Thinking" P.S
You get it all!
Order today and you'll know exactly how to create sales materials that will Persuade Prospects To Buy Now!
Fast Action Bonus:
If you order quickly, you'll receive a Special Bonus. What is it?
When you get it, you'll be able to use it immediately to drastically improve your life and your finances.

BUT YOU MUST ACT FAST TO GET THIS VERY SPECIAL BONUS! This Fast Action Bonus is LIMITED to the FIRST 125 PEOPLE who submit their order BEFORE 11:59pm TONIGHT.
The Clock is Running...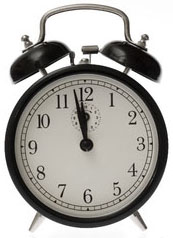 Order Now and Download Instantly...
Yes Doyle! I'm ready to start building a strong income with Persuading Prospects to Buy Now System. I have read and agree to the purchase agreement and legal disclaimers shown at the bottom of this website.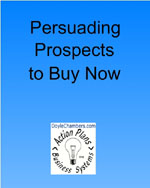 Item #: solution9kit
Price: $27.00
Order 24 Hours A Day, 7 Days a Week
( Even if it's 2:00 AM on a Saturday )
Instant Delivery by Online Download
All Major Credit and Debit Cards Accepted

ORDER ONLINE BY SAFE, SECURE SERVER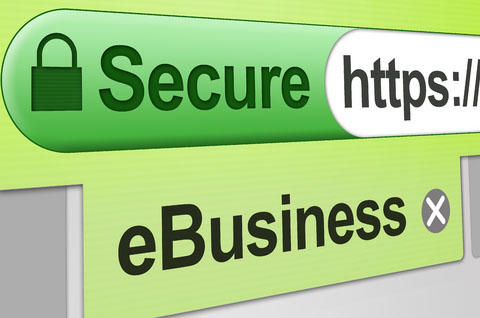 I take all the steps necessary to ensure that all of your personal information passes through our ultra secure order form. Please order with the confidence of knowing all your information will be kept confidential and protected. This Shopping Cart System uses 128 bit SSL Secure Servers for Safe and Secure Shopping. Privacy Guaranteed.
Would you like to sell this same offer and keep 100% of every sale paid instantly?

You can become a bestselling Co-Publisher WITHOUT writing a single word, or setting up any type of website yourself. I'll do all that for you! You can get a Co-Publishing License that gives you the right to sell this same product and earn 100% paid directly to your Paypal Account.

You get a Money-Making Sales Funnel personalized and Setup For YOU... WITHOUT any hassles. I'll set up everything for you. Your name, along with Doyle Chambers, will be placed on the Sales Webpage as an Associate Co-Publisher.

You

may be a Co-Publisher of one or more of Doyle Chambers' successful products.

WHEN YOU BECOME A CO-PUBLISHER FOR SEVERAL DIFFERENT OFFERS... THOSE OFFERS ALSO GET ADDED TO YOUR SALES FUNNEL SO YOU CAN MAKE EVEN MORE MONEY.

(*You must first purchase the product offer yourself, before you can obtain an associate co-publisher's license to promote this same product).

There are ONLY 30 Co-Publisher licenses available per sales website offer -- on a
first-come, first-served basis.

Co-Publishing Rights Licenses are available for an additional one-time fee of $67.00. All the details are shown on the download page that you will see after you have purchased this offer.

Act quickly! There are only a few Co-Publisher License remaining for this offer.

*

NOTE: Associate Co-Publisher's Sales Webpage may be a stand-alone webpage and look different than this page.

Print out this Document on your printer so you can read it later.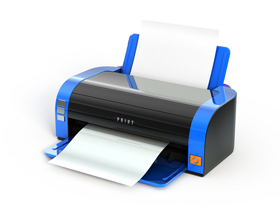 Did YOU Get Your
17 FREE Serious Software Programs?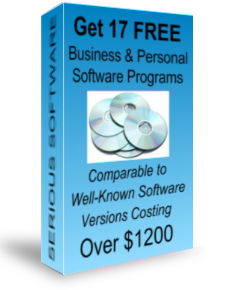 IF NOT - Enter Your Name and Email Address in the Form on my Main Page RIGHT NOW.

Click Here: Go To Main Page
Persuading Prospects to Buy Now System
Solution 9

Previous Page Go To Next Page - Solution 10
© Copyright 2012, Doyle Chambers All Rights Reserved